Postcode/GeoLocation Finder
Find any postcode in the UK
Sorry, due to the spiralling cost of postcode lookups from Google's geolocation and auto-complete service, we can no longer provide this free tool. We are looking at alternative options in the coming weeks.
Struggling to find a postcode, latitude or longitude coordinate? Let us help.
This tool will let you pinpoint any location in the British Isles, and will display the postcode, coordinates, grid reference, district and ward details.
To begin, just zoom and pan the map to the exact point that you wish to locate. Use the crosshair on the map to determine the point of reference, and click on the map when you're ready. We'll do the rest.
Address
| | |
| --- | --- |
| Latitude: | Longitude: |
| Easting: | Northing: |
| Postcode: | Grid Reference: |
| District: | Ward: |
Nearest 10 postcodes
---
About this tool
The map geocoordinates tool lets you easily locate the map coordinates (in latitude and longitude) for any position in the world. Drag, pan and zoom the map to your desired location and click on an area that you wish to show the coordinates.
From the Postcode Area blog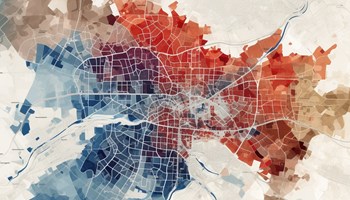 Deciphering Crime Rates - a Deep Dive Into UK Postcode Analysis
Ever wondered about the crime rate in your UK postcode? You're not alone. We've dug deep into the data, uncovering trends and patterns that'll make your head spin.
About Us
Postcode Area helps people in all areas of the UK to locate and find postcode data and information for cities and towns in England, Scotland, Northern Ireland and Wales.
Share and Share Alike
Find this information useful? Don't keep it a secret - spread the word.
© Postcode Area / CliqTo Ltd and Chris Haycock. Registered company number 7575287.
1 Brassey Road, Old Potts Way, Shrewsbury, SY3 7FA.