Contact Us
Please feel free to get in touch with us to chat about any aspect of Postcode Area.
If you believe that any information on Postcode Area is out of date, if you want to discuss any collaborative ideas that will improve our website, or if you want to talk about the possibility of advertising your company on Postcode Area, then please get in touch with us.
---
CliqTo Ltd, 1 Brassey Rd, Old Potts Way, Shrewsbury SY3 7FA
Monday - Friday, 09:00 - 17:00
postcodearea@cliqto.com
From the Postcode Area blog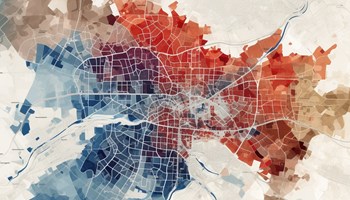 Deciphering Crime Rates - a Deep Dive Into UK Postcode Analysis
Ever wondered about the crime rate in your UK postcode? You're not alone. We've dug deep into the data, uncovering trends and patterns that'll make your head spin.
About Us
Postcode Area helps people in all areas of the UK to locate and find postcode data and information for cities and towns in England, Scotland, Northern Ireland and Wales.
Share and Share Alike
Find this information useful? Don't keep it a secret - spread the word.
© Postcode Area / CliqTo Ltd and Chris Haycock. Registered company number 7575287.
1 Brassey Road, Old Potts Way, Shrewsbury, SY3 7FA.