DEATH OF THE HIGH STREET?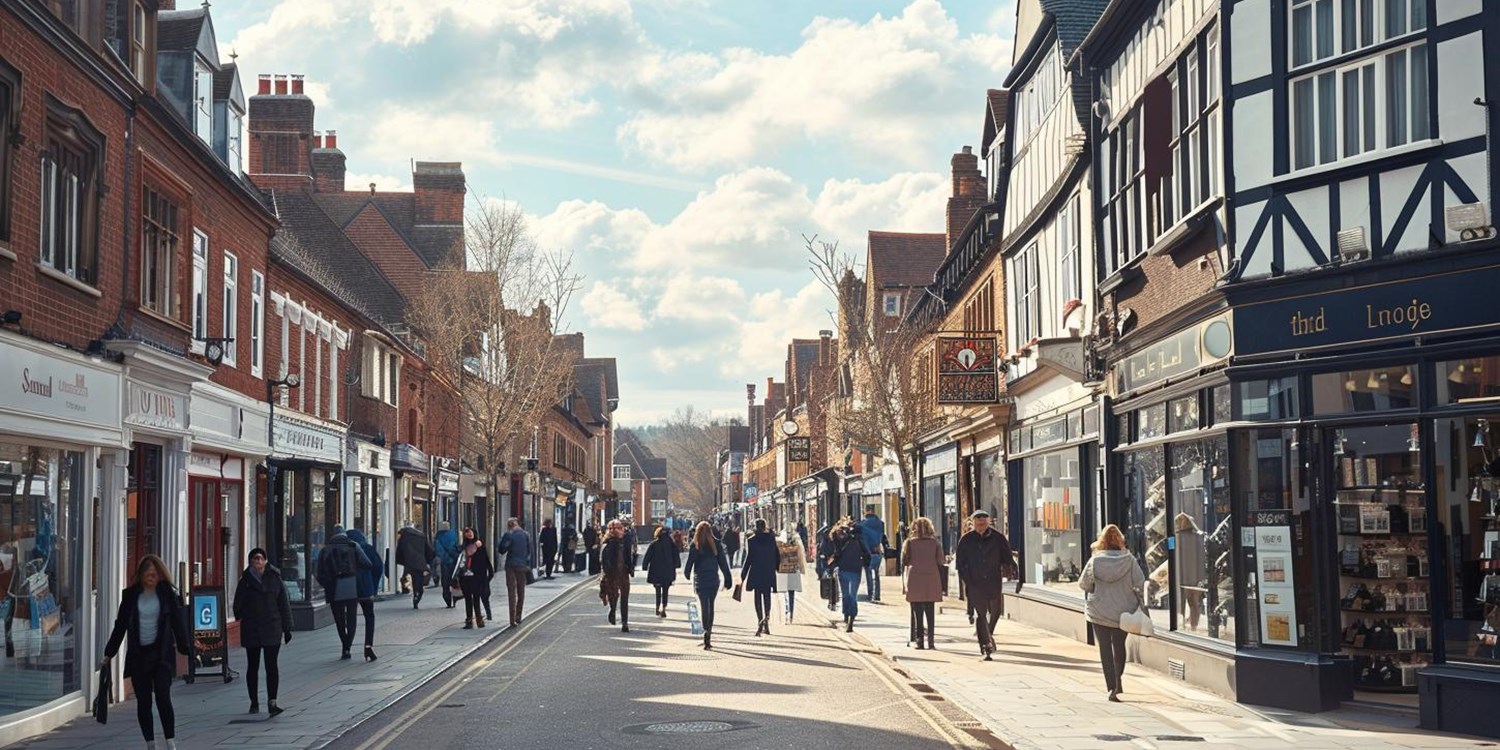 by
Chris Haycock
| Tuesday, October 23, 2018 |
Comments
Spending a fortune on conveyancing costs?
Compare instant, low-cost online quotes from trusted conveyancing solicitors.
Backed by experts, our no-obligation service searches through the best conveyancing quotes on the market to save you time and money.
Instant quotes
No obligation
Backed by experts
Stress free
Fully compliant
GET QUOTES NOW
Remember when a stroll down the high street was a casual browse around random shops selling everything from sandals to sausages, brollies to bags, and towels to toiletries?
We may reminisce at the sheer variety of goods with rose tinted glasses, but times they are a-changing.
Sure, with the convenience of Amazon who take care of our every whim, we don't really need to venture down to our high street in order to buy those non-everyday items that tempt us at every window. Our shop window is now firmly placed on our mobiles, tablets and desktop PCs.
Well-known brands are beginning to say cheerio to the hyperlocal shopper in favour of doing business online.
Which is great for those that want to shop online.
But by doing so the heart and soul of our high street is being ripped away to leave lots of empty shopfronts.
Which is awful for those who love browsing around independent shops.
And what are these empty shops being occupied with? Charity shops and takeaways.
Sure, I understand that businesses move with the times and go where the money is. But the once-thriving high street is now nothing more than a place to buy cheap clothes and cheap eats. That's not what we really wanted, was it?
In the drive to push businesses towards trading on the web, the spirit of the high street has almost disappeared, with the exception of bohemian towns such as Shrewsbury, Hay on Wye, Totnes, and Buxton. When you walk around these town centres you get an idea of how high streets can survive by filling the empty shops with independent traders who can supply goods that aren't available, erm, on the high street!
It was rather disappointing to read the report on the BBC News website this morning that there has been a huge surge in takeaways on the average high street. A 34% rise in fast food outlets (and a whopping 88% rise in unlicensed cafes) typifies the changes that our high streets are going through right now.
We might like to stop for a nice Mocha coffee and a slice of cake whilst out shopping, but if the fast food outlets and coffee shops are replacing the wide variety of stores, then there's little reason to head down to the high street.
It doesn't take a genius to realise that if you put 7 food outlets in 10 empty shops, then existing outlets will also suffer, and risk closing down. Everyone loses.
So what's the solution? I'm no town planner, but I constantly hear about extortionate rates and rents driving away established businesses. If local councils can reduce these costs to make it more enticing for new businesses to open up on the high street, then that's half the battle won.
In addition, I believe that we need to encourage more people to start their own businesses. We need - no, crave - more independent shops on our high streets. I don't know about you, but I love browsing around stores looking at stuff I've never seen before. "Mooching" around shops is a regular activity in our household, and it's great to go to town centres where there are others are doing the same. It brings a little spirit into the community.
I think we might just be able to solve the high street problem, but it requires a different kind of thinking. People love the convenience of shopping online, and have the goods sent directly to their doors, but we also like the sense of community spirit that's always been apparent on our high streets too.
I believe, that with a bit of thought, and some collaboration (and incentives) from local councils, we can rescue the high street from the doldrums and make it a place where we look forward to visiting once again.
Chris Haycock is the founder and CEO of Postcode Area.
He started his digital publishing business in 2004 with the launch of BritEvents, and since his journey began has built a significant portfolio of 30+ websites.
These websites include ZoomLocal, Visitr, Traffic Update, Who Shall I Vote For?, Postcode Area and more. ONE in SIX of the UK population has used his websites in 2017.
From the Postcode Area blog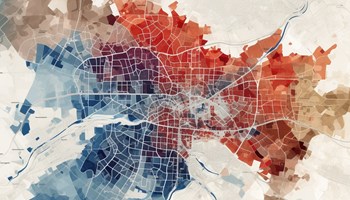 Deciphering Crime Rates - a Deep Dive Into UK Postcode Analysis
Ever wondered about the crime rate in your UK postcode? You're not alone. We've dug deep into the data, uncovering trends and patterns that'll make your head spin.
About Us
Postcode Area helps people in all areas of the UK to locate and find postcode data and information for cities and towns in England, Scotland, Northern Ireland and Wales.
Share and Share Alike
Find this information useful? Don't keep it a secret - spread the word.
© Postcode Area / CliqTo Ltd and Chris Haycock. Registered company number 7575287.
1 Brassey Road, Old Potts Way, Shrewsbury, SY3 7FA.