Address Finder
Find any address in the UK
Sorry, due to the spiralling cost of postcode lookups from Google's geolocation and auto-complete service, we can no longer provide this free tool. We are looking at alternative options in the coming weeks.
Find address
To begin, start typing as much of the address that you have, e.g. part of a street, town or postcode.
Use this tool to find or complete an address or postcode for any location.
This free tool is a service that can calculate or complete an address using a partial match. Therefore, if you need the postcode to a particular address for anywhere in the UK (or beyond), this will prove useful.
As you type into the text box, the autocomplete shows predictions based on your text, displaying matched addresses in the dropdown list. On clicking the selection in the dropdown, the box on the right will display the full matched address and postcode.
Address
| | |
| --- | --- |
| Address | --- |
| Town/City | --- |
| County | --- |
| Region | --- |
| Postcode | --- |
| Latitude/Longitude | --- |
The full address will appear in the table above.
---
About this tool
The service looks up the address from Google's excellent geocoding API, allowing you to autocomplete an address using type-ahead-search behaviour.
It's a useful tool if you don't know the full address for a business, individual or organisation.
From the Postcode Area blog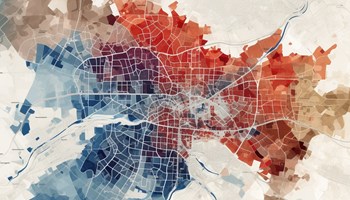 Deciphering Crime Rates - a Deep Dive Into UK Postcode Analysis
Ever wondered about the crime rate in your UK postcode? You're not alone. We've dug deep into the data, uncovering trends and patterns that'll make your head spin.
About Us
Postcode Area helps people in all areas of the UK to locate and find postcode data and information for cities and towns in England, Scotland, Northern Ireland and Wales.
Share and Share Alike
Find this information useful? Don't keep it a secret - spread the word.
© Postcode Area / CliqTo Ltd and Chris Haycock. Registered company number 7575287.
1 Brassey Road, Old Potts Way, Shrewsbury, SY3 7FA.