The following problems have been reported on Fix My Street within 2 miles of LL39:
Traffic speed and density, 26th June
Fri, 26 Jun 2015 13:42:04 +0100
52.710219 -4.013863
When we moved to Arthog Terrace, we were aware of the inconvenience of having the garden across the other side of the road, traffic going past the front door without even a width of pavement between the front door and the passing vehicles. We noted the 30mph speed limit, and saw that this pretty row of grade two listed cottages all suffered the same inconvenience. We accepted that Inconvenience. This 'inconvenience' has proved to be a dangerous hazard. Many vehicles disregard the speed limit, hurtling past the row of front doors at speeds of well over 30mph. The speed camera warning sign is just that-a sign, a warning, not a functioning camera. Recently there appeared to have been some difficulties with manhole covers in the road so that traffic movement needed to be controlled by temporary traffic lights. This presented another kind of inconvenience, but it was far safer than before. It is apparent to me that permanently inconveniencing traffic by having traffic lights at each end of the terrace, so that only a single line of vehicles goes past the front doors, between the houses and their gardens at any time would be a satisfactory solution to the problem. Certainly, if nothing is done, there will be a tragedy, caused by a vehicle hitting someone as they step out of their front door, or their garden gate opposite, or knocking down a passing pedestrian. Should not safeguarding the well-being of residents and pedestrians take precedence over the convenience of motorists? (The Cambrian News published much of the above on the letters page last week.) I need to add that, with the sorting out of the manhole covers, traffic is again driving both directions simultaneously along Arthog Terrace, close to front doors and garden gates, much of it at speeds well exceeding 30mph. Some of the Arthog Terrace residents are elderly and consequently slow on their feet and unable to run. The resident in the cottage a few doors along from ours is an elderly gentleman, I guess over 80. Next door to us is a 91 year old lady who fell and broke her wrist about six months ago and has not since dared go out of her front door. She is confined to her house unless some friendly neighbours take her out in their car, collecting her from her front door, the passenger door opening almost into her doorway, to enable her safely and unhurriedly to get into the car seat as the traffic whizzes past, drowning out speech. I have stood waiting for the bus as cars drive past at high speed, virtually shaving my nose and toes. I have stood at my garden gate listening for traffic prior to crossing to my front door, hearing nothing near, poking my head carefully out before stepping onto the road, only to be startled by a speeding vehicle, inches from knocking my head off, which it most certainly would have done had I not been quick with my reactions. I have seen holiday visitors, walking towards the traffic with their families of young children, having to flatten themselves against the garden walls as some car hurtles past them. I have seen other pedestrians walking in the direction of the traffic having to gather their wits sharply and step into what space they can in the road side to avoid being run over. I have seen people, out walking, pause to admire the surrounding beauty of the countryside, only to be startled by a sudden rush of noise and air as a vehicle drives past at speed, causing their clothes to move in the air currents created and brush against the vehicle sides. We moved to Wales from England on our retirement nearly 5 years ago. Problems of volumes of traffic in residential streets, particularly in villages where there is through traffic and no bypass is possible, is dealt with in England in a variety fo ways: eg. chicanes, traffic lights, reduced speed limits enforced with permanent cameras and penalties, roads narrowed, permanent bollards, street humps etc, but it is dealt with, with the safety of pedestrians in mind. Inconveniencing passing mororists in order to do their duty in respect of the safety of residents and of the general walking public is an accepted necessity. I can think of no place in England where traffic would be permitted with impunity to speed past houses whose front doors open directly onto the road. The decison to do something to improve safety for motorists at the road junctions near Dolgellau was taken after several accidents had occured. It has been considered necessary, quite rightly, because the safety of other motorists was being jeopardised. An accident in Arthog Terrace would almost certainly be fatal for the householder or pedestrian. The Christian Adventure holiday centre is nearby. Tourists wander along Arthog Terrace, assuming it is a country road with a low speed limit since traffic travels inches from the front doors of the houses and inches from the garden gates, with householders having no access to their gardens except by crossing the road. They do not expect it to be a speedway. Motorists cannot be relied upon to drive carefully enough to ensure the safety of pedestrians and residents. People should be able to walk slowly and safely from their front doors to their garden gates, making due allowance for slow moving vehicles. Anything else is unacceptable. My suggestion regarding traffic light installation (Cambrian Times letter) is one possible solution. A move in the direction of pedestrian safety could be warning signs of pedestrians crossing the road, or indeed just walking along the road. Yet another could be painted areas from each front door to each garden gate, or better still, raised areas in white stripes or different coloured paving. Chicanes are another possibilty. Single file traffic for the length of the terrace with a designated walk way, a pavement indeed, probably best on the garden side of the road,with a 20mph speed limit, would, in my view, be the safest option here, but please, I beg you, do something to mitigate the danger to householders, their visitors and passing pedestrians on this stretch of road in Arthog. Yours sincerely, Deborah MacIntyre. 7, Arthog Terrace, Arthog, Gwynedd. LL39 1AQ Deborah MacIntyre
Nearest road to the pin placed on the map (automatically generated by Bing Maps): Arthog Terrace, Arthog
Report on FixMyStreet
Neighbourhood ProblemsLL39
Pot holes. Anti social behaviour. Abandoned cars. Bins overflowing.
Few neighbourhoods aren't blighted with these types of problems that frustrate the local community. They're becoming increasingly common. Luckily, there's a website called 'FixMyStreet', which allows residents to complain to the local council about local issues in the neighbourhood.
We've got hold of the data from FixMyStreet, to show problems and issues reported within a couple of miles radius of LL39.
Useful Resources
From the Postcode Area blog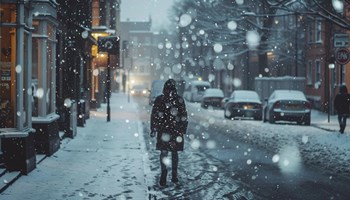 Discrimination by Postcode
You really couldn't make it up, could you? Some of the country's most vulnerable people are missing out on their weekly £25 Cold Weather Payment, just because the system that's in operation is discriminating against them because payments are based on postcode, rather than geographic location.
About Us
Postcode Area helps people in all areas of the UK to locate and find postcode data and information for cities and towns in England, Scotland, Northern Ireland and Wales.
Share and Share Alike
Find this information useful? Don't keep it a secret - spread the word.
&copy Postcode Area / CliqTo Ltd. Registered company number 7575287.
1 Brassey Road, Old Potts Way, Shrewsbury, SY3 7FA.