canterbury Postcodes
Spending a fortune on conveyancing costs?
Compare instant, low-cost online quotes from trusted conveyancing solicitors.
Backed by experts, our no-obligation service searches through the best conveyancing quotes on the market to save you time and money.
Instant quotes
No obligation
Backed by experts
Stress free
Fully compliant
GET QUOTES NOW
Contains Ordnance Survey and Royal Mail data © Crown copyright and database right.
Canterbury Outward Postcode (CT)
Click on an outward postal code below for more information about the area.
Each 'outward' postcode give you a comprehensive list of all postcodes within the outward code area (CT) and estimated address.
Click on an 'outward' code for more information. For example, the outward postcode page 'EC2M' will give you an alphabetical list covering all postcodes located in the region, from 'EC2M 1BB' through to 'EC2M 7YA'.
Rightly known as 'the garden of England', Kent often seems like London's back garden, a green and fertile landscape of farmland, orchards, country estates and world-famous public gardens. It also produces the renowned Kentish Ales from the Kentish hop farms and attracts beer and ale lovers from all over the world.
With a variety of beach resorts and cities packed with sites of crucial importance in British history, this is truly a county that has it all.
People have been coming to Kent in droves for hundreds of years, and of all the counties it is perhaps the one with the most history, Kent is the oldest place name in Britain and in Sevenoaks at Knole it has the oldest house. There are castles in almost every town, from the motte and bailey castle in Tonbridge to the fantastic Leeds Castle and Hever Castle.
There are the old well-preserved streets of Rochester, home to Charles Dickens and the stately home of Winston Churchill at Chartwell. There is the world-famous castle and gardens at Sissinghurst and thousands upon thousands of old oast houses line the country lanes.
Most famous of all is the UNESCO World Heritage city of Canterbury, one of England's finest cities and one of the best historic sites in the world. Stand where Thomas Beckett was murdered and spend hours walking around the incredible home of the Anglican Church, Canterbury Cathedral.
From the Cathedral's gothic architecture to the ruins of St Augustine's Abbey, destroyed in the Dissolution, to St Martin's Church, to the impressive Roman Museum, Canterbury has enough to keep you busy for days.
For something a bit more relaxing there is cheeky Margate or the famous pier at Herne Bay, the gorgeous fishing town of Whitstable or the RSPB National Nature Reserve at Romney Marsh. Lastly, of course, there are the iconic white cliffs of Dover. From seaside strolls to hikes in the North and South Downs and the forests of the Kentish Weald, this truly is England's garden.
The Canterbury postcode region (CT) contains 21 unique 'outward' codes. Canterbury is the main postal town/district for this region, with all postcodes starting with the following outward codes.
This page contains a list of postcodes for Canterbury area. Select a postcode to see the map location, demographics, house prices, local information, tourist guides and statistics:
---
Local demographics, guides and information
There's plenty of local information, guides and useful data to browse and explore, whether you're a Canterbury resident or a visitor to the area.
Scroll down to discover all you need to know about the Canterbury postcode area.
Local AuthoritiesCanterbury
The CT postcode includes the following local authorities:
Ashford
Canterbury
Dover
Shepway
Swale
Thanet
From the Postcode Area blog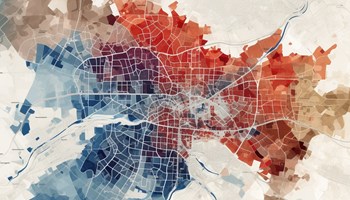 Deciphering Crime Rates - a Deep Dive Into UK Postcode Analysis
Ever wondered about the crime rate in your UK postcode? You're not alone. We've dug deep into the data, uncovering trends and patterns that'll make your head spin.
About Us
Postcode Area helps people in all areas of the UK to locate and find postcode data and information for cities and towns in England, Scotland, Northern Ireland and Wales.
Share and Share Alike
Find this information useful? Don't keep it a secret - spread the word.
© Postcode Area / CliqTo Ltd and Chris Haycock. Registered company number 7575287.
1 Brassey Road, Old Potts Way, Shrewsbury, SY3 7FA.