darlington Postcodes
Spending a fortune on conveyancing costs?
Compare instant, low-cost online quotes from trusted conveyancing solicitors.
Backed by experts, our no-obligation service searches through the best conveyancing quotes on the market to save you time and money.
Instant quotes
No obligation
Backed by experts
Stress free
Fully compliant
GET QUOTES NOW
Contains Ordnance Survey and Royal Mail data © Crown copyright and database right.
Darlington Outward Postcode (DL)
Click on an outward postal code below for more information about the area.
Each 'outward' postcode give you a comprehensive list of all postcodes within the outward code area (DL) and estimated address.
Click on an 'outward' code for more information. For example, the outward postcode page 'EC2M' will give you an alphabetical list covering all postcodes located in the region, from 'EC2M 1BB' through to 'EC2M 7YA'.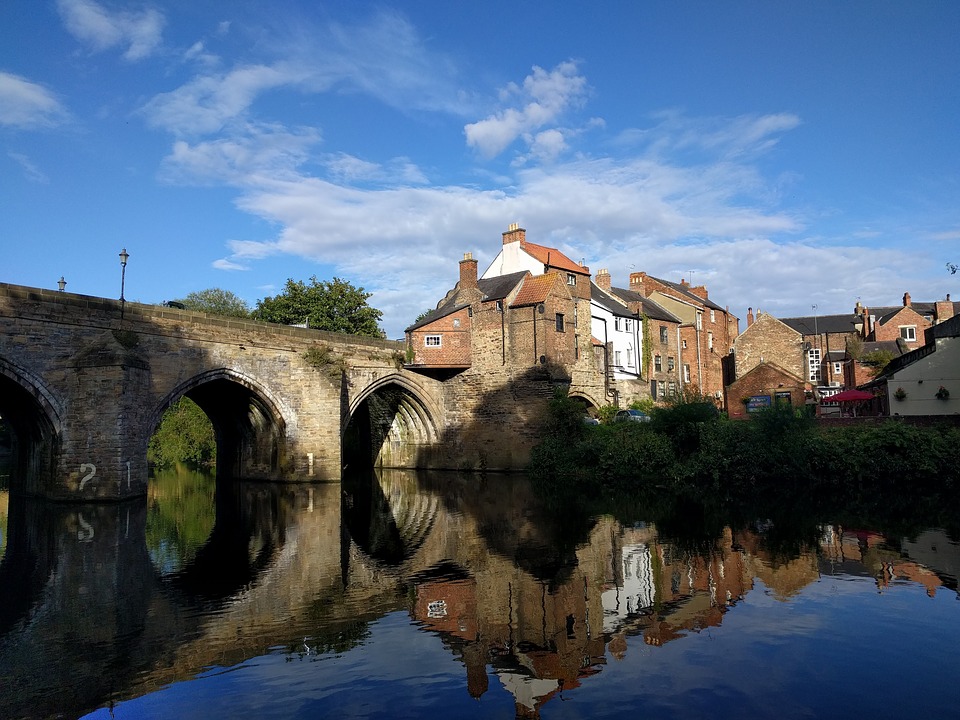 Whilst Durham town is a well deserving highlight of County Durham, it is by no means the only reason to visit. County Durham is an unspoiled northern county, defined by the calm ochre uplands of Teesdale and the empty but inspiring northern Pennines. A county of charming, gentle villages and bustling independent market towns, rich in produce and rich in history.
It is a county with an industrial heritage and its economy used to be almost completely based around iron and coal. Now however, it is a popular tourist destination with a World Heritage Site (Durham Castle and Cathedral) at its heart. Stretching from the North Sea Coast in the east to the North Pennines in the west, the county of Durham is bordered by Northumberland, Cumbria, Yorkshire and Tyne and Wear.
Historically, County Durham was a liberty under the control of the Bishops of Durham - in 883 a Cathedral (containing the remains of St Cuthbert) was established at Chester-le-Street. In 995 the see was moved to Durham. In the 12th century Durham was part of the shire of Northumberland and in the 14th century it was declared a liberty.
Durham City is one of the finest in the UK and Durham Cathedral is over 900 years old and a world heritage site and the best example of Norman church architecture in the UK, featuring rounded arches and spectacular columns.
Durham also has an incredible selection of galleries and museums, historic houses and ancient castles, from Barnard Castle to Bowes Castle, Whitworth Hall Country Park to Auckland Castle.
Also worth visiting are Durham University Botanic Garden, Eggleston Hall Gardens and the Bowes Museum.
Further out there is the Derwent Walk that follows the former railway through the Derwent Valley and of course the North Pennines Area of Outstanding Natural Beauty and the Pennine Way National Trail, some of the UK's finest trails, landscapes and views.
The Darlington postcode region (DL) contains 17 unique 'outward' codes. Darlington is the main postal town/district for this region, with all postcodes starting with the following outward codes.
This page contains a list of postcodes for Darlington area. Select a postcode to see the map location, demographics, house prices, local information, tourist guides and statistics:
---
Local demographics, guides and information
There's plenty of local information, guides and useful data to browse and explore, whether you're a Darlington resident or a visitor to the area.
Scroll down to discover all you need to know about the Darlington postcode area.
Local AuthoritiesDarlington
The DL postcode includes the following local authorities:
County Durham
Darlington
Eden
Hambleton
Richmondshire
Ryedale
Stockton-on-Tees
From the Postcode Area blog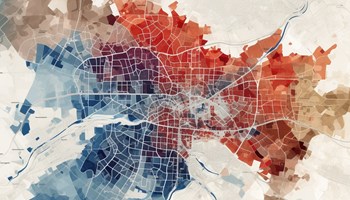 Deciphering Crime Rates - a Deep Dive Into UK Postcode Analysis
Ever wondered about the crime rate in your UK postcode? You're not alone. We've dug deep into the data, uncovering trends and patterns that'll make your head spin.
About Us
Postcode Area helps people in all areas of the UK to locate and find postcode data and information for cities and towns in England, Scotland, Northern Ireland and Wales.
Share and Share Alike
Find this information useful? Don't keep it a secret - spread the word.
© Postcode Area / CliqTo Ltd and Chris Haycock. Registered company number 7575287.
1 Brassey Road, Old Potts Way, Shrewsbury, SY3 7FA.