£61,360
AVG HOUSEHOLD INCOME
Reading (RG10)
The RG10 postcode area is located in the Reading postcode town region, within the county of Berkshire, and contains a total of 942 individual postcodes.
There are 11 electoral wards in the RG10 postcode area, including Basingstoke, Bracknell, Crowthorne, Henley-On-Thames, Hook, Hungerford, Newbury, Reading, Tadley, Thatcham, Whitchurch, Wokingham, which come under the local authority of the Wokingham Council.
Combining the whole postcode region, 47% of people in RG10 are classed as having an AB social grade, (i.e. 'white-collar' middle-upper class), compared to 27% across the UK.
This does not mean that the people of RG10 are wealthier - or higher class - than average, but it can be an indication that the area may be prospering and desirable to live in.
---
Demographics
8% of people in RG10 are either unemployed or full time students. The average UK unemployment rate is currently 4%.
According to census records, 47% of people here have a social grade of AB (highest), compared to the national average of 27%.
84% of people class themselves as 'white', compared to a national UK average of 81.9%.
Berkshire

RG10 is located in the county of Berkshire, in England.
Berkshire has a total population of 896,800, making it the 24th largest county in the UK.
Berkshire has a total area of 487 square miles, and a population density of 710 people per square kilometre. For comparison, Greater London has a density of 5,618 people/km2.
RG10 Electoral Wards
The postal region of RG10, includes the local towns, villages, electoral wards and stations of:
Basingstoke
Bracknell
Crowthorne
Henley-On-Thames
Hook
Hungerford
Newbury
Reading
Tadley
Thatcham
Whitchurch
Wokingham
| | |
| --- | --- |
| Outward Code | RG10 |
| Postal Town | Reading |
| MSOA Name | Wokingham 002 |
| LSOA Name | Wokingham 002C |
| County | Berkshire |
| Region | Berkshire |
| Country | England |
| Local Authority | Wokingham |
| Area Classification | Urban with City and Town |
Dig even deeper into the RG10 postcode by clicking on a postcode below:
Click on an outward postal code below for more information about the area. Each 'outward' postcode give you a comprehensive list of all postcodes within the outward code area (RG) and estimated address.
Click on an 'outward' code for more information. For example, the outward postcode page 'EC2M' will give you an alphabetical list covering all postcodes located in the region, from 'EC2M 1BB' through to 'EC2M 7YA'.
Add your view of RG10
People need your local expertise. If you live in RG10 or have first-hand knowledge of the neighbourhood, please consider sharing your views. It's completely anonymous - all we ask is for your initials.
Your initials
Email (never published)
Your review
Please tell us what you like about the RG10 postcode area, what you don't like, and what it's like to live or work here.
Your opinions on...
| | |
| --- | --- |
| LOCAL AMENITIES | |
| FAMILY FRIENDLY | |
| PARKING | |
| GREEN SPACES | |
From the Postcode Area blog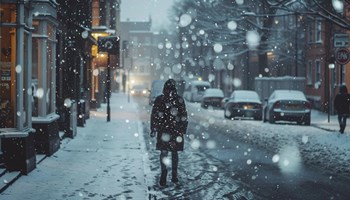 Discrimination by Postcode
You really couldn't make it up, could you? Some of the country's most vulnerable people are missing out on their weekly £25 Cold Weather Payment, just because the system that's in operation is discriminating against them because payments are based on postcode, rather than geographic location.
About Us
Postcode Area helps people in all areas of the UK to locate and find postcode data and information for cities and towns in England, Scotland, Northern Ireland and Wales.
Share and Share Alike
Find this information useful? Don't keep it a secret - spread the word.
&copy Postcode Area / CliqTo Ltd. Registered company number 7575287.
1 Brassey Road, Old Potts Way, Shrewsbury, SY3 7FA.