Strathclyde Police
Police Station address: Police Station, Bentalla Cr, Aros, Isle of Mull, PA72 6JH
Strathclyde Police
Police Station address: CRAIGNURE POLICE STATION, Craignure, Isle of Mull, PA65 6AY
Police stations may be closing down quicker than you can say "'ello, 'ello", but in reality we still need them.
Admittedly, some of the police stations we've listed near PA71 may have already closed down since we managed to get hold of this data (don't blame us), but use this list as a good starting point.
Also, some of the police stations near PA71 may not offer a 'drop-in' service. If in doubt, call 101 (the police non-emergency number), who will be able to give you information about policing in the PA71 neighbourhood.
Useful Resources
Police.uk
Crime and policing in England, Wales and Northern Ireland.
Report a Crime
Use this service to report a non-emergency crime or incident to the police.
From the Postcode Area blog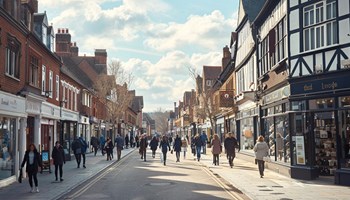 Death of the High Street?
The BBC reports that despite councils' attempts to kurb them, the UK's high streets have seen a huge growth in fast food outlets. Could this mark the death knell for the Great British high street, and what can we do about it to halt its decline?
About Us
Postcode Area helps people in all areas of the UK to locate and find postcode data and information for cities and towns in England, Scotland, Northern Ireland and Wales.
Share and Share Alike
Find this information useful? Don't keep it a secret - spread the word.
&copy Postcode Area / CliqTo Ltd. Registered company number 7575287.
1 Brassey Road, Old Potts Way, Shrewsbury, SY3 7FA.