Banks & Building SocietiesLL39
Few people keep their savings underneath their bed. Thank heavens.
Bankers may have a bad reputation (blame the crash of 2008), but nevertheless we still need banks and building societies to keep our money safe(ish).
Most people use internet banking today, but sometimes speaking to someone is the best way to resolve financial issues. Here's our list of the nearest banks to LL39, along with the relevant customer service phone numbers.
Useful Resources
Bankpoint
A handy online directory of banks, building societies and financial services for consumers across the UK.
Citizens Advice
Information from Citizens Advice about dealing with money issues, debt, financial problems, credit and mortgages.
Money Advice Service
Free and impartial money advice, set up by government, including advice and guides to help improve your finances.
From the Postcode Area blog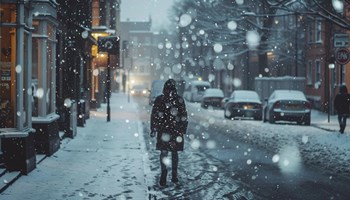 Discrimination by Postcode
You really couldn't make it up, could you? Some of the country's most vulnerable people are missing out on their weekly £25 Cold Weather Payment, just because the system that's in operation is discriminating against them because payments are based on postcode, rather than geographic location.
About Us
Postcode Area helps people in all areas of the UK to locate and find postcode data and information for cities and towns in England, Scotland, Northern Ireland and Wales.
Share and Share Alike
Find this information useful? Don't keep it a secret - spread the word.
&copy Postcode Area / CliqTo Ltd. Registered company number 7575287.
1 Brassey Road, Old Potts Way, Shrewsbury, SY3 7FA.