hereford Postcodes
Spending a fortune on conveyancing costs?
Compare instant, low-cost online quotes from trusted conveyancing solicitors.
Backed by experts, our no-obligation service searches through the best conveyancing quotes on the market to save you time and money.
Instant quotes
No obligation
Backed by experts
Stress free
Fully compliant
GET QUOTES NOW
Contains Ordnance Survey and Royal Mail data © Crown copyright and database right.
Hereford Outward Postcode (HR)
Click on an outward postal code below for more information about the area.
Each 'outward' postcode give you a comprehensive list of all postcodes within the outward code area (HR) and estimated address.
Click on an 'outward' code for more information. For example, the outward postcode page 'EC2M' will give you an alphabetical list covering all postcodes located in the region, from 'EC2M 1BB' through to 'EC2M 7YA'.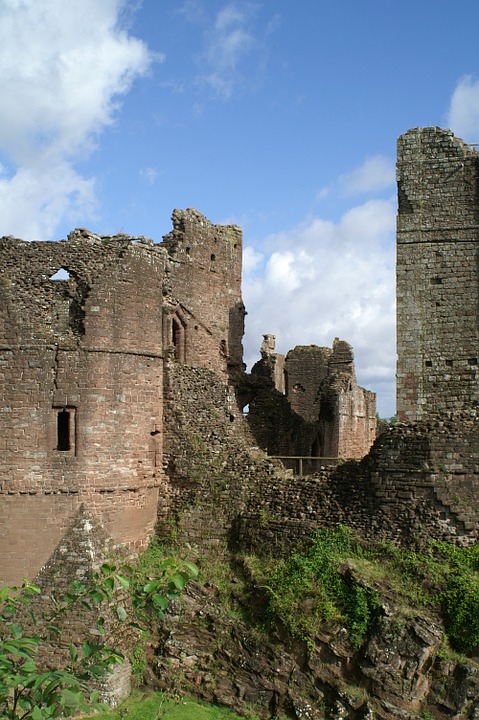 Look up 'English village' and chances are you'll find a picture lifted straight out of Herefordshire. This is a county that is truly rural, a haven of peace and tranquility filled with winding country lanes, quintessential English villages and village communities, old timber cottages with thatched roofs and classic English country gardens. The landscape is one of fertile fields and meadows, twisted old oak trees and bucolic leafy orchards.
Historically Herefordshire saw a lot of action in border warfare with the Welsh during the Middle Ages and as such has a vast selection of old historic castles, forts, ruins and ancient monuments, including the fantastic Offa's Dyke, a massive linear earthwork dating back to the 8th century.
Also worth visiting are the city of Hereford, one of 12 cities that were noted in the Doomsday Book and offering endless historical treasures. Inside the wonderful Hereford Cathedral are two of the UK's most important historical treasures, the Chained Library and the Mappa Mundi.
From the old bridge crossing the Wye (built in the 15th century) to the black and white old house that holds Hereford Museum and the Hereford Cider Museum, Hereford itself has much to see. Move further out and the charming town of Ledbury is filled with gorgeous 17th century buildings, as is the market town of Bromyard.
Lastly, there is Leominster, a wool town sat on the River Lugg that attracts lots of visitors just to see the 11th century Priory Church.
Better still are the hours spent wandering around Herefordshire's rural villages and trails, with the stunning views of the Black Mountains and the Brecon Beacons as well as the gorgeous Malvern Hills and Wye Valley. Strolling, cycling or even driving around the agricultural landscape as well as stopping in villages for tea or cider is one of the highlights of this part of the UK.
If you do feel energetic, jump onto Offa's Dyke Footpath, the Mortimer Trail or the Wye Valley Walk to experience a beautiful and bucolic slice of old England.
The Hereford postcode region (HR) contains 9 unique 'outward' codes. Hereford is the main postal town/district for this region, with all postcodes starting with the following outward codes.
This page contains a list of postcodes for Hereford area. Select a postcode to see the map location, demographics, house prices, local information, tourist guides and statistics:
---
Local demographics, guides and information
There's plenty of local information, guides and useful data to browse and explore, whether you're a Hereford resident or a visitor to the area.
Scroll down to discover all you need to know about the Hereford postcode area.
Local AuthoritiesHereford
The HR postcode includes the following local authorities:
Forest of Dean
Herefordshire, County of
Malvern Hills
Powys
From the Postcode Area blog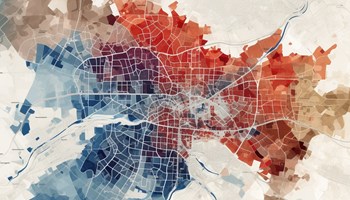 Deciphering Crime Rates - a Deep Dive Into UK Postcode Analysis
Ever wondered about the crime rate in your UK postcode? You're not alone. We've dug deep into the data, uncovering trends and patterns that'll make your head spin.
About Us
Postcode Area helps people in all areas of the UK to locate and find postcode data and information for cities and towns in England, Scotland, Northern Ireland and Wales.
Share and Share Alike
Find this information useful? Don't keep it a secret - spread the word.
© Postcode Area / CliqTo Ltd and Chris Haycock. Registered company number 7575287.
1 Brassey Road, Old Potts Way, Shrewsbury, SY3 7FA.