edinburgh Postcodes
Spending a fortune on conveyancing costs?
Compare instant, low-cost online quotes from trusted conveyancing solicitors.
Backed by experts, our no-obligation service searches through the best conveyancing quotes on the market to save you time and money.
Instant quotes
No obligation
Backed by experts
Stress free
Fully compliant
GET QUOTES NOW
Contains Ordnance Survey and Royal Mail data © Crown copyright and database right.
Edinburgh Outward Postcode (EH)
Click on an outward postal code below for more information about the area.
Each 'outward' postcode give you a comprehensive list of all postcodes within the outward code area (EH) and estimated address.
Click on an 'outward' code for more information. For example, the outward postcode page 'EC2M' will give you an alphabetical list covering all postcodes located in the region, from 'EC2M 1BB' through to 'EC2M 7YA'.
The county of Midlothian is one of 32 Scottish council areas and is a lieutenancy area. It is bounded by the City of Edinburgh, East Lothian and the Scottish Borders regions. Located just 10 miles from Edinburgh it is a gorgeous county, defined by the Pentland Hills in the west and the Moorfoot Hills in the south with undulating hills and thick wooded countryside in between. It is also packed with historic sites.
Vogerie Country Park for example, near Gorebridge, is a magnificent 19th century estate that is surrounded by farmland and woodland and features a formal park and a wonderful walled garden.
Another famous attraction is Rosslyn Chapel, a splendid 15th century Gothic structure famous for its beautiful carvings and association with the Knights Templar (and more recently, its place in Dan Brown's 'Da Vinci Code.').
There are hundreds of other outstanding historical sites, from Arniston Houst to Borthwick Castle, Dalhousie Castle to Newbattle Abbey, Roslin Castle to Roslin Glen Country Park, Dalkeith Palace to Wallace's Cave. In addition the Scottish Mining Museum is one of the best examples of a Victorian colliery in all of the UK.
Most visitors to Midloathian will be there for Edinburgh however, and what a city it is. From the Old Town and New Town districts now listed as UNESCO World Heritage sites to the bohemian nightlife in the shadow of 15th century buildings; from Canongate Kirk to Greyfriars Kirk to Holyrood Abbey and Edinburgh Castle towering over the city, there is history everywhere.
For architecture buffs, Edinburgh has it all from battlements and castles to Charlotte Square to the City Chambers, (designed by John Adam) and for art lovers The National Gallery of Scotland and the Scottish National Gallery of Modern Art are among the finest in the world. No trip to the UK is complete without stopping in wonderful corner of Scotland.
The Edinburgh postcode region (EH) contains 54 unique 'outward' codes. Edinburgh is the main postal town/district for this region, with all postcodes starting with the following outward codes.
This page contains a list of postcodes for Edinburgh area. Select a postcode to see the map location, demographics, house prices, local information, tourist guides and statistics:
---
Local demographics, guides and information
There's plenty of local information, guides and useful data to browse and explore, whether you're a Edinburgh resident or a visitor to the area.
Scroll down to discover all you need to know about the Edinburgh postcode area.
Local AuthoritiesEdinburgh
The EH postcode includes the following local authorities:
East Lothian
Edinburgh, City of
Falkirk
Midlothian
North Lanarkshire
Scottish Borders
South Lanarkshire
West Lothian
From the Postcode Area blog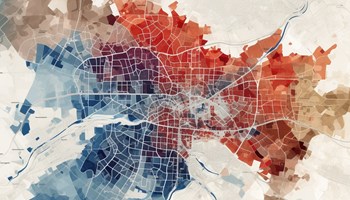 Deciphering Crime Rates - a Deep Dive Into UK Postcode Analysis
Ever wondered about the crime rate in your UK postcode? You're not alone. We've dug deep into the data, uncovering trends and patterns that'll make your head spin.
About Us
Postcode Area helps people in all areas of the UK to locate and find postcode data and information for cities and towns in England, Scotland, Northern Ireland and Wales.
Share and Share Alike
Find this information useful? Don't keep it a secret - spread the word.
© Postcode Area / CliqTo Ltd and Chris Haycock. Registered company number 7575287.
1 Brassey Road, Old Potts Way, Shrewsbury, SY3 7FA.