bath Postcodes
Spending a fortune on conveyancing costs?
Compare instant, low-cost online quotes from trusted conveyancing solicitors.
Backed by experts, our no-obligation service searches through the best conveyancing quotes on the market to save you time and money.
Instant quotes
No obligation
Backed by experts
Stress free
Fully compliant
GET QUOTES NOW
Contains Ordnance Survey and Royal Mail data © Crown copyright and database right.
Bath Outward Postcode (BA)
Click on an outward postal code below for more information about the area.
Each 'outward' postcode give you a comprehensive list of all postcodes within the outward code area (BA) and estimated address.
Click on an 'outward' code for more information. For example, the outward postcode page 'EC2M' will give you an alphabetical list covering all postcodes located in the region, from 'EC2M 1BB' through to 'EC2M 7YA'.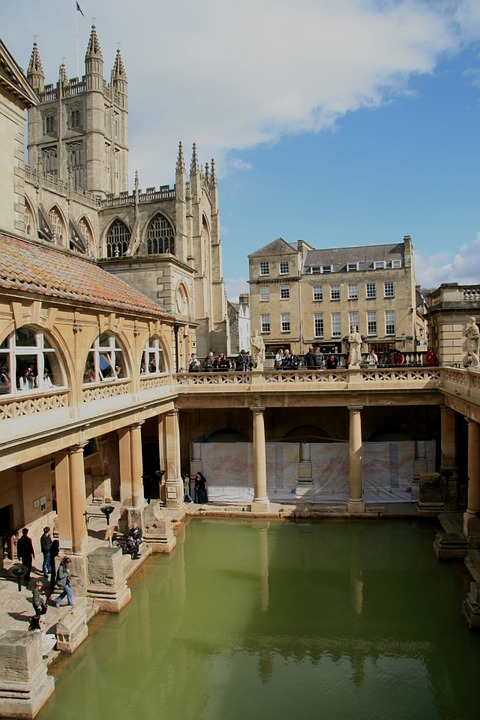 If you want to experience the real English countryside then few places offer a better example than Somerset. From the gentle pace of day-to-day life, to the endless broad fields and haystacks, cattle and combine harvesters, to the hundreds of tiny picturesque villages and cottage gardens, ivy clad pubs and windy country lanes, Somerset is certainly the county to get away from it all.
That's not to say there is no excitement there. Head over to the caves at Wookey Hole which have been used by humans for over 50,000 years and are surely the most spectacular (and eerie) caves in all of the UK. Alternatively there is the awesome Cheddar Gorge, a limestone gorge in the Mendip Hills and site of numerous caves with fantastic stalactites and stalagmites.
The near vertical cliff faces of the gorge and the steep grassy slopes make for an awe-inspiring landscape and it is no surprise that Cheddar Gorge was recently voted the second greatest natural wonder in all of Britain.
And if the combination of Wookey Hole and Cheddar Gorge was not enough, Somerset also features Exmoor National Park, an incredible area of wide open moorland, coast and countryside. Exmoor is famous for its wild red deer and Exmoor ponies and is one of the UK's finest National Parks with several areas declared Sites of Special Scientific Interest because of their flora and fauna.
From Exmoor to the Brendon Hills to the Quantocks, Somerset has some of the UK's best scenery. It also has some of the most historical sites, from Cadbury Castle to Glastonbury Abbey and towns and villages from Wells to Taunton. As if that wasn't enough there are the cities of Exeter and Bath, famous world-wide.
From the cathedral and roman remains in Exeter (and its wonderful bohemian nightlife) to Bath's World Heritage Site and tourist mecca - its Roman Baths, Bath Abbey, the famous Royal Crescent and the incredible selection of Georgian architecture, Somerset is a country that really does seem to have been given it all.
The Bath postcode region (BA) contains 19 unique 'outward' codes. Bath is the main postal town/district for this region, with all postcodes starting with the following outward codes.
This page contains a list of postcodes for Bath area. Select a postcode to see the map location, demographics, house prices, local information, tourist guides and statistics:
---
Local demographics, guides and information
There's plenty of local information, guides and useful data to browse and explore, whether you're a Bath resident or a visitor to the area.
Scroll down to discover all you need to know about the Bath postcode area.
The BA postcode includes the following local authorities:
Bath and North East Somerset
Mendip
North Dorset
Sedgemoor
South Gloucestershire
South Somerset
West Dorset
Wiltshire
From the Postcode Area blog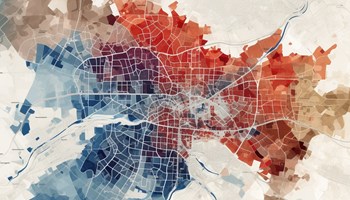 Deciphering Crime Rates - a Deep Dive Into UK Postcode Analysis
Ever wondered about the crime rate in your UK postcode? You're not alone. We've dug deep into the data, uncovering trends and patterns that'll make your head spin.
About Us
Postcode Area helps people in all areas of the UK to locate and find postcode data and information for cities and towns in England, Scotland, Northern Ireland and Wales.
Share and Share Alike
Find this information useful? Don't keep it a secret - spread the word.
© Postcode Area / CliqTo Ltd and Chris Haycock. Registered company number 7575287.
1 Brassey Road, Old Potts Way, Shrewsbury, SY3 7FA.